Golden, British Columbia and Area
The Columbia Valley, Golden, Field and Yoho National Parks
"The Ultimate four seasons destination for outdoor adventure"
MAJESTIC
EXHILARATING
UNFORGETTABLE
THE ULTIMATE OUTDOOR DESTINATION
Our unique geographic location and diverse landscape make Golden and area ideal for year round outdoor adventure, for every interest and every level, self guided or with our world class adventure tour operators.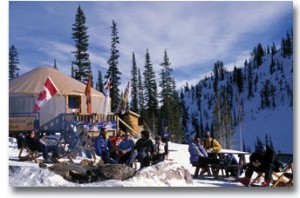 Explore the surrounding towering Rocky and Purcell Mountains. Experience the sights and wilderness of Canada's most famous national parks …banff, jasper, Yoho, Glacier, Kootenay and neighbouring provincial parks such as Bugaboo.
Observe spectacular wildlife in the rich Columbia river wetlands, This vast wetlands supports hundreds of bird and amphibian species–many of which are indigenous to this area only.
Savor the multitude of rivers and pristine lakes.
UNCROWDED & UNDISTURBED
Enjoy our safe, uncrowded small town atmosphere and friendly hospitality.
This area is ideal for those whom wish a quiet, tranquil, romantic getaway or an exhilarating outdoor adventure. The emphasis is on nature and the great outdoors of the Canadian Rockies.
Choose from a full range of affordable accommodations and restaurants, in town or in the backcountry.