Canadian Rockies Zip-Line
Fly Through the Canadian Rockies Across the Kicking Horse River on a Zip-Line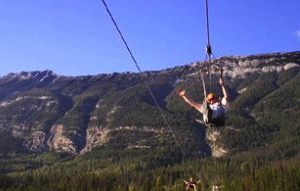 Soaring over the trees and local terrain of the Canadian Rockies at 50 kilometers per hour — that's the excitement of a zip-line tour!
Not familiar with zip-lines? A zip-line consists of a pulley suspended on a steel cable mounted on an incline; the rider is attached to it by a harness and is zipped along thanks to gravity. Sound like fun? It is, trust us! It's one of our favorite things to do when friends come to visit from out of town during the summer.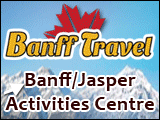 We take them to Banff Travel; Banff Travel offers zip-line tours that include three  dual zip lines that descend down a mountain side and across the Kicking Horse River. Short walks between each line allow guests to learn about nature first hand, discovering the history and mountain ecology of the area.
It's a great way to spend the afternoon, and you can combine your zip-line tour with whitewater rafting on the Kicking Horse! Sweet!
Click here for more information on Banff activities, boutique hotels, resorts and other accommodations.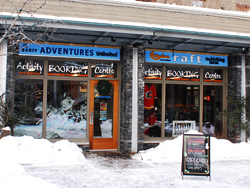 click here for Banff Travel
call toll free: 888-659-3394
211 Bear Street
Bison Courtyard
Banff, Alberta