Banff Centre: Supporting the Arts in the Canadian Rockies and Banff National Park
You probably associate Western Canada, the Canadian Rockies and Banff National Park with rugged wilderness, scenic beauty, and luxury accommodations – and we certainly wouldn't argue with you! But for those that prefer a dash of culture to their vacations or holiday getaways, there are opportunities to appreciate the performing arts as well.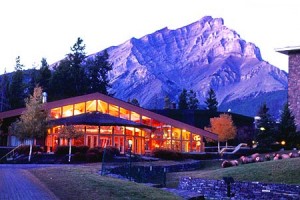 The Banff Centre, a globally respected professional development institution for artists first established in 1933, presents public performances all year long in classical music, jazz, opera, drama, dance, new media, and film. There are also several smaller venues, pubs and nightclubs in Banff that offer live music. During the warmer months visitors can also take in outdoor performances at both the Banff Centre and in Central Park, in downtown Banff.
For film buffs Banff has a four-theater cinema that operates year around, naturally. Special film events include the annual Banff Mountain Film Festival, taking place in late October/early November of each year.
Click here for more information on Banff activities, boutique hotels, resorts and other accommodations.