Horseback Riding: Experience the Scenic Canadian Rockies the Traditional Way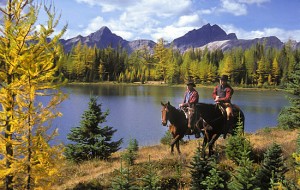 Horses are an important part of the history, not just of Banff and Banff National Park, but all of Western Canada and the Canadian Rockies. While horses aren't the primary means of transportation anymore as they were centuries ago, it remains one of the most popular ways to enjoy the scenic splendor to be found around Banff town.
There are several types of horseback trips to choose from.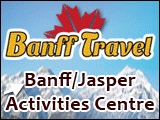 Local rides usually last between 1 and 3 hours; here are a few favorites among others:
Spray River
Sundance Loop
Bow River
Mount Rundle rides
There are also overnight excursions with lodge accommodations lasting between 2 and 6 days; overnight camping/or tent excursions lasting between 2 and 6 days; and 6-day expeditions into more remote areas of Banff National Park.
Click here for more information on Banff activities, boutique hotels, resorts and other accommodations.
To arrange an outing on horseback, please contact Banff Travel.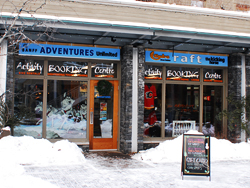 click here for Banff Travel
call toll free: 888-659-3394
211 Bear Street
Bison Courtyard
Banff, Alberta