Explore the Bow River or the Largest Lake in Canada's Banff National Park by Boat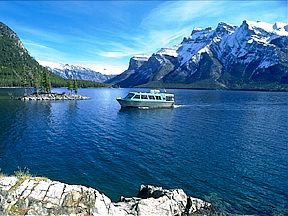 Lake Minnewanka Boat Tours offers several interpretive boat tours each day; each cruise lasts 1.5 hours and explores the area's history, native folklore, and geology as you cruise over the lakes deep still waters. The highlight of the tour is exploring the steep stone slopes of Devil's Gap where they descend into the lake; this is path carved by ancient glaciers through Lake Minnewanka from the foothills of the Rockies.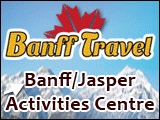 Lake Minnewanka lies just a few kilometers or about 15 minutes northeast from the Banff town. There is ample free parking. Lake Minnewanka can also be reached via bicycle – it's about a 15 kilometer trip – and by bus.
If you want to book a boat trip on Lake Minnewanka or explore other parts of Banff National Park by boat, such as the Bow River and Bow River Falls, contact Banff Travel.
Click here for more information on Banff activities, boutique hotels, resorts and other accommodations.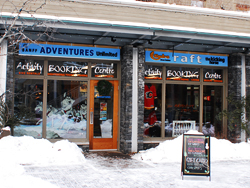 click here for Banff Travel
call toll free: 888-659-3394
211 Bear Street
Bison Courtyard
Banff, Alberta