Take the Scenic Way to the Canadian Rockies Backcountry Mountains: Heli Hiking
If you're looking to get out into the real backcountry of the Canadian Rockies, one option — especially if you don't have a lot of time to spare, or might not be physically capable of hiking up a mountain — is heli-hiking.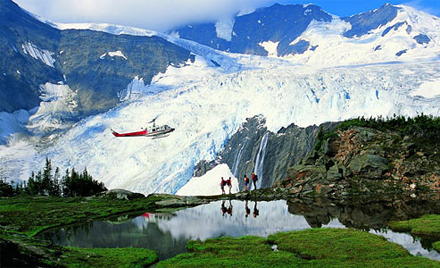 Like heli-skiing, heli-hiking lets you enjoy the fresh air and scenic alpine beauty of the Canadian Rockies in and around Banff National Park by scaling the mountains via helicopter. A typical heli-hike offered through Banff Travel, for example, offers a 15-minute scenic helicopter ride to a beautiful, wild area high above the Bow River Valley. From there, you'll get three to four hours of hiking. These hikes are available to people of all ages and abilities; the pace and distance of the hike is tailored to what your group wants to do and is physically able to do.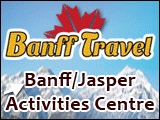 You can also book a 25-minute ride, which takes you over magnificent mountain ranges and drops you off on Mount Charles Stewart, where your the hike of a lifetime awaits. The hike, led by a top guide, takes you through scenic alpine meadows and ridges, offering stunning landscapes and beautiful flower-filled alpine meadows. Once again, distance and pace are adjusted for each group.
Click here for more information on Banff activities, boutique hotels, resorts and other accommodations.
To arrange your heli-hiking excursion contact Banff Travel.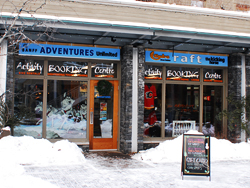 click here for Banff Travel
call toll free: 888-659-3394
211 Bear Street
Bison Courtyard
Banff, Alberta