Safety for a Canadian Rockies Backcountry Ski Trip: Take an Avalanche Course

The mountains of Banff National Park and the Canadian Rockies are beautiful, particularly in winter when everything is draped in white. However certain backcountry areas of the mountains are avalanche prone, and backcountry snowshoers, skiers, boarders and ice climbers need to be knowledgeable about avalanche safety.
Yamnuska Mountain Adventures offer avalanche courses that follow curriculums established by the Canadian Avalanche Centre and will significantly improve your safety margins. Yamnuska courses are taught by a core staff of senior full-time certified guides and professional members of the Canadian Avalanche Association. Private training courses are also available.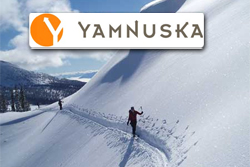 click here for
200 – 50 Lincoln Park
Canmore, Alberta, Canada