Looking for Virgin Powder? Ski Runs Through Old-Growth Forests? Try Heli-Ski Trips in the Canadian Rockies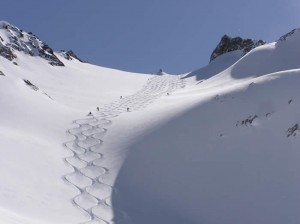 No, we're not talking Southern California slang; this is heli-skiing, not hella-skiing (although we've got that here in Banff National Park too). No, heli-skiing is off-trail skiing – skiing that isn't accessible by a chairlift, but a helicopter – and the same for heli-boarding, too.
Why heli-ski, especially when we've got such great skiing right here in Banff National Park? Much of it just down the road from the towns of Banff, Lake Louise and Jasper? Well, you kind of answered your own question.
Heli-skiers and boarders like to get away from ski resorts where conditions are tightly controlled – you can't get fresh powder that's any fresher than powder that's never been skied upon!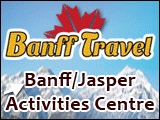 Add to this long descents, steep slopes, natural terrain, old-growth forests, and its becomes harder to find a more natural and adventurous ski environment. Needless to say, heli-ski and heli-board runs are for intermediate and advanced skiers and boarders.
Typically here in Canada a heli-ski tour package will include a number of runs during the day; the helicopter takes you back up to the top of the mountain once you ski down.
We can recommend Banff Travel; these adventure specialists can arrange trips in the pristine Purcell Mountains where you'll find untracked powder, shaded tree runs and surrounding scenic glaciers. Now that's skiing!
Click here for more information on Banff activities, boutique hotels, resorts and other accommodations.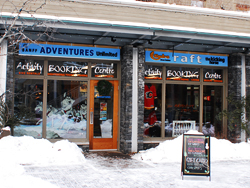 click here for
Banff Travel
call toll free: 888-659-3394
211 Bear Street Bison Courtyard Banff, Alberta