You Haven't Seen the Canadian Rockies Until You've Seen Them from a Helicopter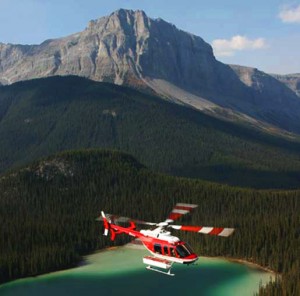 The natural, scenic beauty of the Canadian Rockies in unparalleled, and one of the best and most accessible ways of seeing that alpine scenery – not to mention the most dramatic and exhilarating – is via helicopter. Helicopter tours in and around Banff and Jasper National Parks offer an alternative view of the mountains, one you simply can't get from the ground.
Furthermore, if you don't have time for an entire day's hike, or are otherwise unable to hike far, then a helicopter tour is an option for you. Ground that would take eight hours to cover on foot can be covered in a matter of minutes in a helicopter.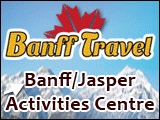 Whether you simply want a quick peek at the peaks of the Canadian Rockies from above or something longer, you can also tailor your trip with most heli-tour operators; there are a number based in and around Banff, Jasper, and Canmore.
Helicopter tours also offer a unique experience if you are planning a wedding or honeymoon in Banff National Park or elsewhere in the Canadian Rockies. Of course you couldn't pick a more beautiful place to get married than Banff!
You can arrange a number of helicopter tours through Banff Travel Unlimted; tours are available year around.
Click here for more information on Banff activities, boutique hotels, resorts and other accommodations.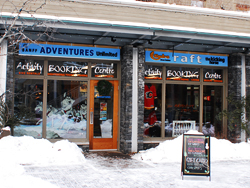 click here for
Banff Travel
call toll free: 888-659-3394
211 Bear Street
Bison Courtyard
Banff, Alberta