Mount Norquay: World Cup Downhill Skiing in the Heart of the Canadian Rockies
Mount Norquay lies northwest of Banff town; it's skiing area occupies the eastern slopes. Home to the popular ski resort Ski Norquay, the mountain has an historical role in the development of alpine skiing and racing as a sport in Canada.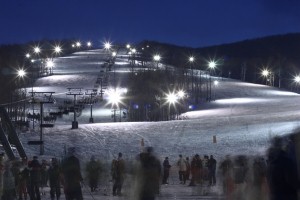 The first ski runs date back to 1926; construction of the first ski lodge on the mountain began in 1928. The resort installed rope tows in 1942, and in 1948 made Mount Norquay the first place in all Canada to use a chair lift.
In addition to local ski race events and serving as a training ground for Olympic and World Cup athletes, Norquay played host to the Dominion Championships several times in its history, and was a site for the 1972 World Cup, playing host to the giant slalom and slalom races. Ski Norquay also used to host many international ski jumping competitions at one time.
There are a total of 28 runs which total 16,382 meters in length; the vertical drop is 503 meters. The ski area includes three quad chair lifts, one double and a magic carpet. The double chair services some of the most challenging alpine ski terrain in North America.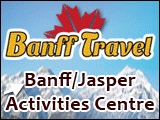 Ski Norquay is also the only resort in the area to offer night skiing. On Friday nights beginning in January through March, you can ski between 5 p.m. and 10 p.m.
Norquay is a few kilometers from downtown Banff, only 112 kilometers west of Calgary and 25 kilometers west of Canmore on Trans Canada Highway Take the second Banff exit and turn right on the Mount Norquay access road.
To arrange equipment rental, transportation or lift tickets for Mount Norquay, head to Banff Travel. The adventure specialists there will fix you up for any skiing destination in Banff National Park.
Click here for more information on Banff activities, boutique hotels, resorts and other accommodations.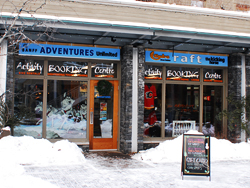 click here for
Banff Travel
call toll free: 888-659-3394
211 Bear Street
Bison Courtyard
Banff, Alberta